If you're one of the roughly 83% of gun owners that reports owning and using a handgun, then you know all about the advantages that pistols and revolvers offer to shooters.
They're light and maneuverable, and with their smaller overall footprints, many are perfect for concealed carry.
However, all else being equal, they produce a lot of recoil and are inherently more difficult to stabilize than shoulder-mounted arms.
They also lack the expandability (for the most part) of sporting platforms like carbines and modern sporting rifles.
But what if there was a way you could immediately transform your favorite pistol into a carbine-style platform that was light, durable, expandable, stable, affordable, and required no modifications whatsoever?
That's exactly what you can get with a Micro Conversion Kit, also known as an MCK. Here's what they are and why you'll love them.
What Is a Micro Conversion Kit?
Produced by Command Arms Accessories (CAA), an MCK Micro Conversion Kit is a lightweight and sturdy platform with an extended stabilizer that serves as a chassis by which you can convert a handgun into a carbine-style arm that offers better handling and stability than a handgun could on its own.
Micro Conversion Kits and Micro Roni Stabilizers are compatible with multiple handguns, including popular Smith & Wesson, Taurus, Sig Sauer, Springfield, CZ, and many Glock models.
These are the ultimate conversion kits, enabling the user to simply drop in the compatible handgun and enjoy significantly improved handling and stability.
Why Are They So Popular?
There are a number of reasons that Micro Conversion Kits are popular among shooters across the industry. These are some of the most commonly recounted reasons.
Transform a Pistol into a Carbine-Style Platform
Arguably the most significant advantage of a Micro Conversion Kit is that it will enable you to transform any compatible pistol into a carbine-style platform simply by dropping it into the chassis.
MCKs are equipped with stabilizer braces that improve handling, stability, recoil management, and control of the weapon. They can enable one-handed firing in a manner similar to traditional pistol braces, and they offer more points of contact between the firearm and the shooter and can improve accuracy dramatically.
An MCK can also improve balance, control and mitigate recoil, limit muzzle flip, keep the sights trained on the target, counteract flinching, and improve confidence and safer handling of the weapon.
Affordability
MCKs are impressively cost-effective conversion kits that enable you to transform a handgun platform with minimal effort and expense.
Which generation model you choose will impact the price, but it's possible to get Micro Conversion Kits for anywhere between $200 and $300 dollars, which means that you can upgrade the functionality of your handgun of choice for a very small investment - plus, the change is not permanent. You can drop in or remove the handgun as you choose.
Low Weight & Durability
CAA Micro Conversion Kits are lightweight and tough as nails. They're made from polymer and feature aluminum barrel shrouds for extra durability.
These unique features not only make these conversion kits light, agile and durable, but also physically tough, long-lasting, and corrosion resistant.
Easy to Use and No Mods Required
Micro Conversion Kits offer the fastest assembly and disassembly on the market and using them requires no learning curve.
They are practical, simple to operate, and intuitive. Some even feature exposed slide releases for easier operation and manipulation.
Additionally, these conversion kits require no pistol disassembly or modification. You only need to drop in a compatible pistol, lock the conversion kit, and you're good to go.
They are hands-down the simplest and most practical conversion kits on the market.
Some Are Non-NFA
Some Micro Conversion Kits have side-folding braces (instead of fixed stocks) and so are not classified as NFA products.
This means that, according to the ATF, they are not only legal, but require no additional paperwork, tax stamps, waiting period, registration, or anything like that. Also, since the non-NFA versions are also not firearms, they can also typically be shipped directly to you.
Of course, this is not legal advice. If you have questions or concerns about the legality of Micro Conversion Kits, please consult a lawyer in your state specializing in firearms law.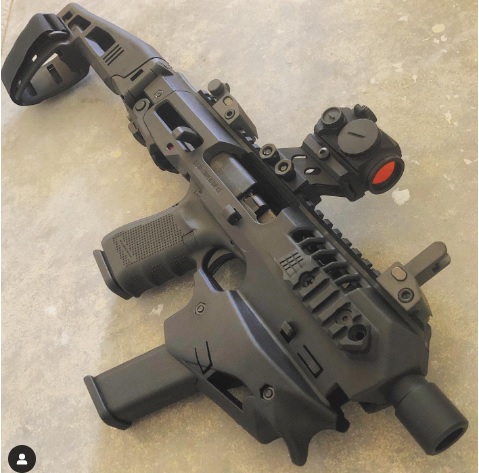 Expandable, Compatible with a Wide Range of MCK Accessories
Finally, another great reason that MCK models are the ultimate conversion kits is because of their expandability and compatibility with a wide range of MCK accessories.
Most Micro Conversion Kits feature top and side Picatinny rails which can be used for flip-up sights, optics, lights, lasers, and other shooting accessories and attachments; Some MCKs are also compatible with a variety of rail adapters that can provide even more space.
In addition, there is a wide range of specifically-designed MCK accessories that are readily available to transform the utility of your platform. These include but are not limited to thumb rests, charging handles, mag extensions, brass catchers, lights, red dot sights, glass breakers, and much more. Visit the previous link to learn more about them or to see what's available.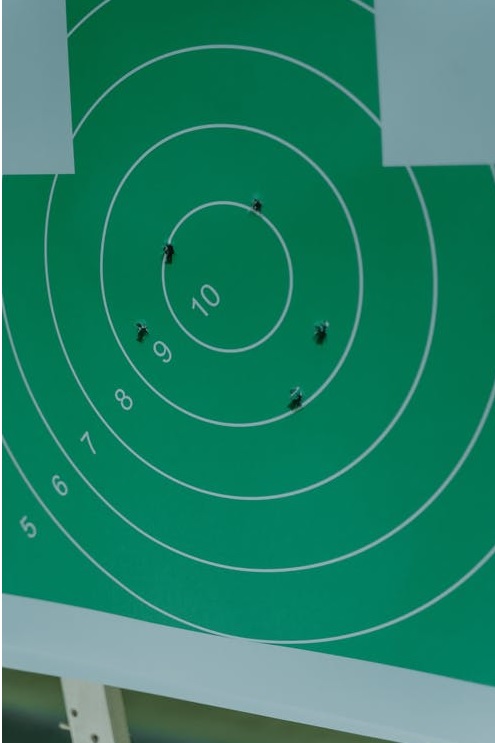 Experience the Hype Firsthand; Get a Micro Conversion Kit for Your Pistol
These are only a few of the features that make MCKs such popular conversion kits - there are many more, and doubtless individual users have their own personal reasons for using them.
Ready to transform your shooting experience with a drop-in conversion kit that can improve confidence, control recoil, and extend your accuracy out to 200 yards?
Check out our collection of Micro Conversion Kits via the previous link or get in touch with us at Sales@MCSGearup.com or 239-848-