The AR-15 is, as so many have observed, America's Rifle. Modular, adaptable, expandable, and extremely versatile, everyone from a hunter to a competitive shooter to a citizen concerned about home defense can get behind one, literally.
The fact that they are so endlessly upgradeable is one of the keys to their versatile. Much like a computer or a performance vehicle, factory parts can be swapped out for higher-quality, higher-performance parts and accessories that improve the shooting experience.
These are some of the best AR-15 upgrades, from the trigger group to buffer tube accessories, that you can make pretty easily that have the potential to significantly improve your shooting experience.
1.Optics (plus backup iron sights)
Optics are the easiest and most obvious addition you can make to any sporting rifle, and excuse us for going for the low-hanging fruit, but they are some of the most impactful, as well.
If you're a long-range competitive shooter or hunter, go with a scope with variable magnification that's good in low-light settings. If you're into three-gun, keep your rifle for home defense, or hunt dangerous game that can take a few shots to dispatch (like hogs) opt for a reflex sight like a red dot.
By the way, whatever optic you pair with your rifle, make sure you throw on some offset iron sights, too. That way, you can still engage targets at closer ranges effectively.
2.Trigger
The mil-spec trigger that came with your rifle will work. You might not love it, but apply a certain amount of weight on it, and the gun will discharge.
But you should love it, and with so many single and two-stage triggers available, there's no reason to hang onto it. Mil-spec triggers can be inconsistent at best and somewhat gritty at worst.
A single-stage trigger is great for reflexive and high-volume shooting. Two-stage triggers are better for precision shooters and long-range shooters. You have multiple options at your disposal; take your pic.
3.Add a muzzle brake
If you currently have a flash suppressor on your rifle, that's great. It does beg the question of what you need to hide your muzzle flashes from, though - your intended quarry or a paper target?
Flash suppressors are useful in combat situations - not so much in competitive or recreational shooting. If you are in love with your flash suppressor, do you.
If not, get a muzzle brake. These useful devices will significantly cut back on felt recoil, helping to limit muzzle jump so you can keep your sights trained on target, enabling quicker follow-up shots and smaller, more confident groups.
Just make sure you pick up a good set of earmuffs. You'll cut recoil in half but you'll double the volume at the business end.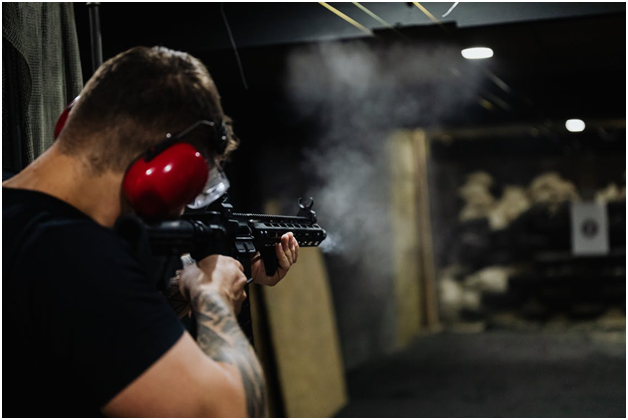 4.Tack on a brass catcher
We won't blame you if you don't get excited about buying and using a brass catcher. Seriously, these are the most boring of all shooting accessories, if you ask us.
But, for better or worse, they are very useful. They'll save you time and effort at the range, keep you compliant with any range rules requiring them, and help prevent you from losing any spent casings.
Because, let's be honest - in this era of outrageously expensive (and scarce) ammo and reloading accessories, can you afford to throw your brass away?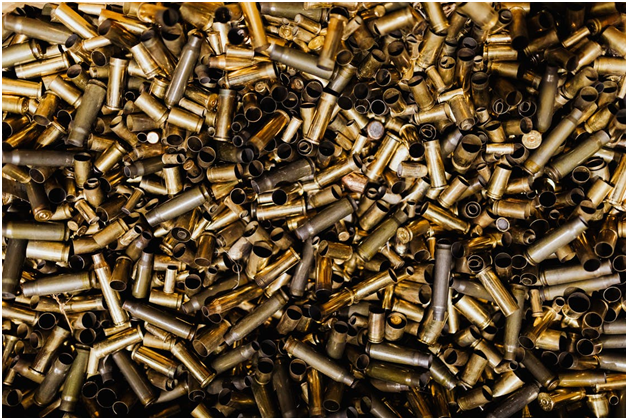 5.BCG
Your rifle's mil-spec BCG, like the mil-spec trigger, will work. It's reliable, it has a phosphate coating (if it's mil-spec) and it's tough.
The coating is pretty durable and it's easy to clean. Just keep it clean and dry and use ever-so-little oil to keep the works fluid and your BCG can and should last through many thousands of rounds.
But, "it will work," is a pretty low bar to set, especially when there are so many superior options on the market.
For instance, there are many modern bolt carrier groups with specialized coatings, like nickel boron or titanium nitride, which are extremely hard, remarkably corrosion resistant, and most importantly, which offer superior permanent dry lubricity.
What does that mean? It means the coatings are slick, and it also means that as a result, you'll need to use less liquid lubricant. Less liquid lubricant means less dirt and grit trapped in the action, which minimizes wear and tear over time.
Plus, the better the dry lubricity, the more quickly the action will cycle.
6.Adjust the buffer tube
Finally, we have one lesser-known upgrade you can make to your AR-15, which is a potential adjustment to the buffer tube or buffer tube accessories.
The buffer tube contains weights and springs that aid in cycling and store the kinetic energy necessary to reset the bolt carrier group.
Like all of the other factory components of your AR-15, the buffer system will work just fine - but you may be able to improve handling with a stiffer spring or heavier weights.
For instance, adding heavier weights to your buffer tube system will shift the center of gravity rearward and add mass to the overall platform that will cut recoil. The rifle will be a little heavier, but shifting the center of mass closer to your body may make enable more responsive, quicker handling - not to mention the benefits of cutting recoil.
High-Quality AR-15 Parts and Accessories
Interested in making some of these upgrades to your AR-15? We carry a wide range of high-quality AR-15 parts, build kits, and accessories here at MCS Gearup, from upper receivers to bolt carrier groups to charging handles and even buffer tube accessories Whether you're looking for a pistol buffer tube kit or a new reflex sight, we have you covered.
Take a look through our collection and if you have any questions about parts, upgrades or how to make them, get in touch with us directly at