Designed by ArmaLite, AR 10 Rifles help you shoot 7.62x51 ammo to a long distance. With heavier ammunition and a flatter trajectory, AR 10 facilitates long-range target shooting especially between 600-1000 yards, making it a favorite of law enforcement snipers. Although AR 10 is slightly bigger and a bit slower than AR 15 in pushing its heavier projectile, the .308 caliber bullet packs a punch once it gets there. It can be a good rifle for hunting, with which you can shoot any North American game animal, except large bears.
Upgrading your AR 10 rifle will offer you an array of benefits that you can't gain otherwise. Whether you change the scope and barrel to enhance accuracy that will help you hit the long-distance target with more precision or you want to personalize the look by adding a Picatinny rail that will provide the base for attachment of a scope or other accessories, you should ensure to purchase high-quality AR10 parts from a renowned and experienced supplier.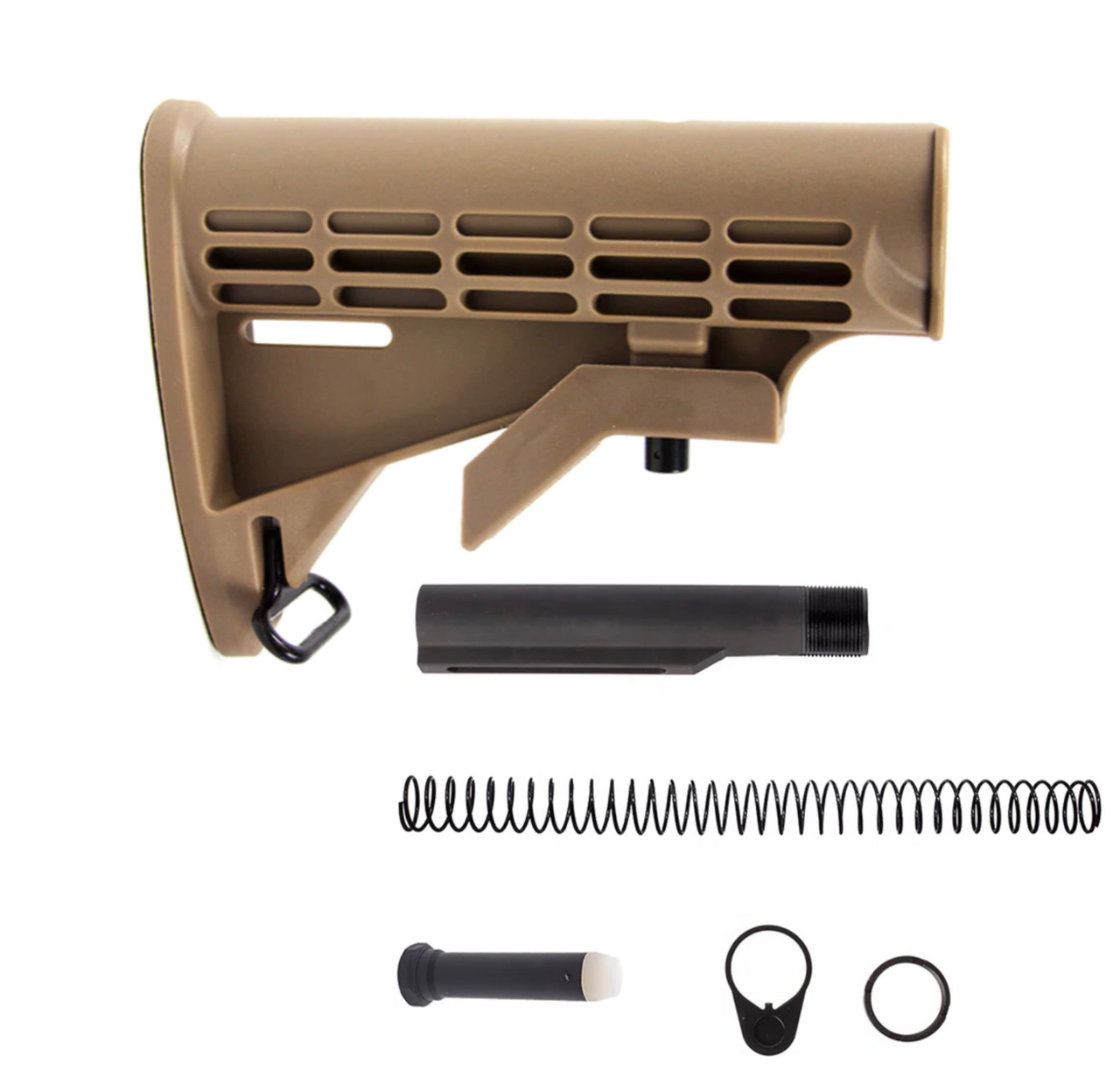 Here is a checklist of some crucial parts that will help you personalize the look and experience of your AR 10 rifle:
#1. Scope
A scope is a crucial accessory that helps you get a clearer vision of the target. Be it shooting a prey from a long distance or hitting the target, you can easily use the magnifying power of scope to get a better view of the target before shooting. Being lightweight, it wouldn't weigh your rifle down and help you monitor your target's movement better or shoot it with precision.
#2. Picatinny Rails
A Picatinny rail is a mounting platform that offers a standard interface upon which you can mount your rifle accessories like scope or attach other accessories. It provides more versatility for eye relief and mounting options than other systems. You must ensure that all your accessories match your Picatinny rail and no compatibility issue might affect its effectiveness.
#3. Barrel
Investing in a suitable high-quality barrel of your AR 10 will go a long way in providing a customized shooting experience. For great precision, high velocity of your ammunition, you must choose the right barrel, based on your material preferences and budget. You can go for stainless steel heavier barrel, or lighter barrel made of carbon fiber and stainless steel, or highly durable chrome-moly vanadium (CMV) barrels.
#4. Muzzle Brakes
Muzzle brakes come in handy to reduce the rifle recoil action after firing that helps shooter enhance their focus and maintain more precision in the long-range shooting. It also allows you in fast-follow up shots that are so important in competitive shooting. With high-quality muzzle brakes, you can see the bullet impact and it will also reduce the recoil fatigue, enabling you to fire more rounds accurately during practice sessions.
#5. Grip
Having a fitting grip on your AR 10 rifle is crucial to handling your weapon effectively and reducing the recoil action. Better grip on your rifle reduces hand fatigue, enhances comfort, and enables you to hit your target with enhanced precision. Hence, you should take care to change the grip of your rifle, if it doesn't fit well and thus get enhanced control over it.
So, what are you waiting for? Scour the internet to find a well-reputed and experienced firearms accessories supplier and check out their inventory to order the desired accessories. Realize your AR 10 upgrade goal seamlessly, without breaking a bank with the help of an experienced supplier.