In this era of scarcity, where ammo has flown off the shelves and left quite a wake of stockouts, some gun owners are turning to reloading and home builds to scratch a collective itch.
At this point, engaging in home building, customizations, and reloading, is not just more affordable. For some, it may even be the only way to continue to enjoy the shooting sports.
With that said, some hobbyists have been making Glock from kits since long before 2020, when shortages really started to manifest.
If you're considering making a Glock from a kit, here's what you need to know.
Why Build a Glock from a Kit?
There are a number of reasons why you might want to build a Glock-style pistol using a Glock kit instead of just getting one at the shop.
One is availability. Perhaps your local shop doesn't have any Glock pistols in stock and you don't want to wait months or longer for them to get some in.
People also build their own pistol platforms at home because it is educational. When you build a firearm from the ground up, you have little choice but to become intimately familiar with its inner workings. This can make it easier for you to make repairs down the line.
Another is customizability. When you build a Glock-style pistol from a kit, you can make any personalizations or customizations that you want to it.
What Comes with a Glock Kit
If you're wondering what comes with a Glock kit, the short answer is that it depends on the kit. However, as a "for instance," the following parts come with our Glock RMR build kits, which are typical of Glock kits and can be used to make Glock 17, 19, 22, and 26-style pistols:
Firing pin, spring, cup, safety and spring
Extractor, depressor, plunger and spring
Channel liner
Spacer sleeve
Cover plate
Guide rod, washer, screw and spring
Mag catch spring
Mag release
Slide lock and spring
Slide stop lever and spring
Trigger housing and ejector
Connector
Trigger, trigger bar, spring and pin
In addition to these parts, this Glock kit also comes with a slide which is machined from 416R stainless steel and are completed with a graphite black Cerakote finish for corrosion and wear resistance. The slide is machined to accept a Trijicon RMR. The kit also contains a black nitrided barrel with a finished feed ramp.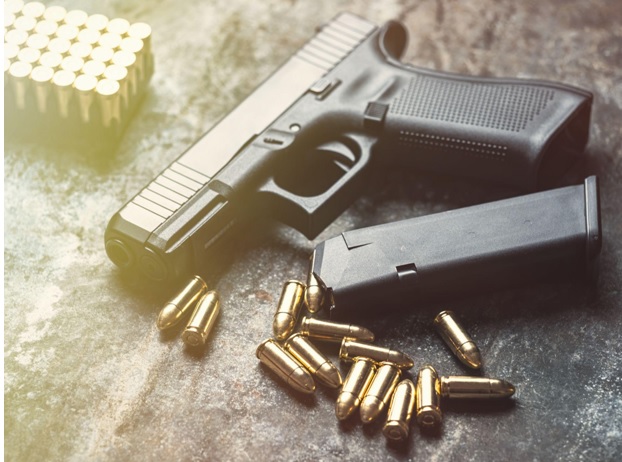 What Else Will You Need?
In addition to the parts included with the above kit, you'll also need some other parts to complete the build.
Most notably, you will need a frame. Also known as an 80% frame or 80% receiver, this is part of the gun that you'll need to join all the parts. You may have noticed the kit also does not contain a magazine.
In addition to an 80% frame and a magazine, you'll need a jig kit and a router or a drill or drill press to complete the frame at home.
The jig kit serves as a template for your router or drill, enabling you to machine out the unfinished portions of the frame so that a functional pistol can be assembled.
Once you've completed the frame, you can use the kit to assemble a finished firearm.
What Glock Upgrades Should You Consider
The beauty of completing a build with a Glock kit is that at any step along the process, you can make customizations to your platform.
There are a wide range of Glock customizations that recreational and competitive shooters like to make, including some of the following.
One is the addition of a metal guide rod. Some Glock kits may come with a polymer guide rod (just like the real ones do). Polymer is light, strong, and corrosion-proof, but has some disadvantages.
Notably, it's light, like, too light. You're already working with a gun with a polymer frame. You don't need to save two ounces on the guide rod. In fact, the extra weight that comes from the addition of a steel or tungsten guide rod will add stability to the front of the pistol, helping to control muzzle jump.
Some shooters prefer to upgrade their Glock triggers, too, specifically to a flat trigger. The flat trigger creates a more even contact area with your finger and reduces trigger travel, overall.
Sights are another big area where shooters and home builders like to make customizations and upgrades. The Glock kit mentioned above comes ready for a Trijicon RMR, but if you want to keep the sights, consider either glow-in-the-dark tritium night sights or even fiber optic sights, which are also good in low light conditions.
The mag release is another thing that some Glock builders like to upgrade. Often nothing is categorically wrong with the stock release, but an extended mag release can speed up mag drops, which can reduce reload times, a big benefit in competition.
Another useful Glock upgrade is the addition of a magwell. The magwell serves as a funnel to guide the magazine up and into the gun. This, like an extended mag release, can help you minimize fumbling and cut time off your reloads.
Finally, a compensator can be a really practical upgrade for your Glock-style pistol. Compensators change the manner in which gases are ported at the muzzle, often pushing the muzzle down. This helps to combat muzzle jump without adversely affecting shot power.
For you, that means your sights stay trained on target, enabling faster, more accurate follow up shots. A compensator can also help fight back against recoil fatigue.
In addition to these potential upgrades, some shooters also like to outfit their Glocks or Glock-style pistols with optics, lights, lasers, and other attachments.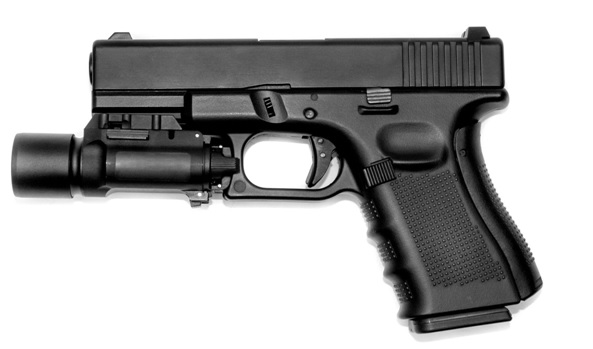 Glock Kit Questions? Get in Touch with Us
Ready to take up a Glock-style build with a parts kit that includes most if not all of the individual components you'll need? MCS Gearup is a great place to get it, plus all of the rest of the upgrades and shooting accessories you could want.
If you have any questions about any of our Glock kits, feel free to reach out to us at Sales@MCSGearup.com or by phone at 239-848-6757.