A micro conversion kit helps gun owners make their handgun more stable and accurate like a carbine. With the conversion kit, owners can enjoy the portability of a handgun and the sturdiness and shooting accuracy of a P320 like a Sig Sauer carbine. Besides the stability and shooting accuracy, the best thing about them is that some micro conversion kits are compatible with many handgun models. When you are considering transforming your P320 into an ultimate handgun that would enhance shooting performance, you should check out the inventory of a renowned gun accessories supplier for the P320 micro conversion kit.
What is P320 Micro Conversion Kit?
The Sig Sauer P320 Micro Conversion Kit (MCK) is an aluminum-made barrel covering with a polymer body. It comes with a standard long stabilizer in your handgun that gives a better shooting performance. Besides this, the Velcro strap attached with it gives a custom fit to a gun owner. Based on the stock type, you will find the MCK in two different types/forms — a folding stock and an extended stabilizer brace. The former is an NFA product while the latter with a long stabilizer brace is a Non-NFA product. Both these MCK versions fit standard Sig Sauer P320 and allow firing with one hand for enhanced shooting up to 200 yards. This conversion kit will not go well with RX or M17handgun models.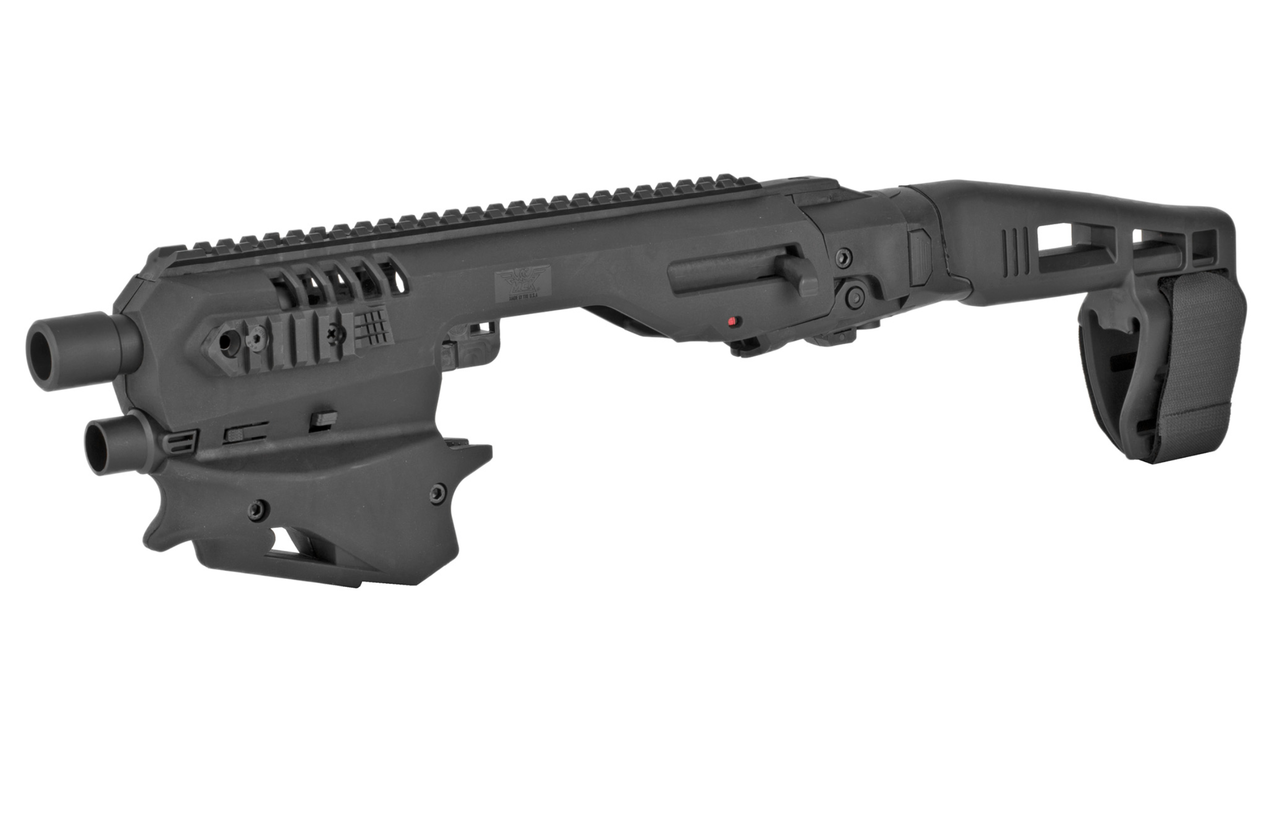 Benefits You Get from P320 MCK
You can get several benefits on the purchase of a premium quality micro conversion kit of Sig Sauer P320.
#1. Facilitates the fastest placement of pistol with no disassembling needed
You can easily place your pistol into the kit and use a lock and it is all set and done. Your pistol is ready to be used for training or shooting. It doesn't require disassembling your pistol, thereby saving valuable time.
#2. Fits several handgun models of P320
You can use this micro-conversion kit to fit various models as it is compatible with them.
#3. Picatinny rails for mounting optics and extra accessories
It comes with Picatinny rails on the top for mounting lights or your preferred optical tools and on the side for installing accessories like thumb rest.
#4. It is suited for left and right-handers (ambidexterity)
Whether you be a left-hander or a right-hander, it suits both kinds of users and allows easy handling.
#5. Groove grip for enhanced stability
Your P320 MCK comes with a finger groove grip that is ergonomically designed to give more stability when using your handgun.
#6. Arm brace to help conceal and carry your handgun
Besides these, it comes with a right folding stock or arm brace that allows gun owners to conceal their guns and carry them easily. The handgun MCK locks in the same folded position, enhancing the convenience of their usage and locking.
Whether you are looking for a Micro-conversion kit for P320 or Glock pistols or MCK accessories, you should take time to assess the credentials of the firearms accessories supplier. It will enable you to get high-quality products at a cost-effective price.